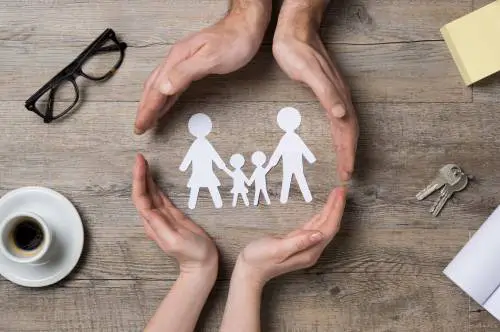 Life is uncertain, which is a known reality and is encompassed by various risks like accident disability, disease, or demise. Such dangers come uninvited and create a massive emotional and financial dent in one's life. Therefore, it is imperative to create a financial backup for such uncertainties to keep your family secured and protected. Term insurance is the purest type of life insurance which helps you financially secure your family at the least cost.
When most people consider purchasing a term plan, the first thing they look at is the price. Indeed, price is critical; however,if you attach too much significance to price, then you may compromise your family's financial security. To ensure that your family's future is never compromised, we have assembled a list of six critical features which would enable you to pick the best term insurance plan.
---
Flexibility to Receive Payouts as Monthly Income

When you purchase a term plan, you get the option of selecting a lump sum or monthly payout. Likewise, the sum assured is paid to your nominees either in one full payment or in lump sum and multiple monthly payments over several years.

Moreover, it would be ideal for your loved ones to receive monthly income in addition to a lump sum amount, in your absence. This will make sure they can keep up the lifestyle you worked so hard to give them. But before settling on such plan, ensure that this income is tax exempt.

Return of Premium Option

Usually, people hesitate to invest in pure term plans as there is nothing called as maturity benefit. But, the good news is, best term insurance plans offer maturity value equivalent to the return of all paid premiums if you survive the policy term. Although these plans are slightly expensive as compared to simple vanilla term plans, this feature makes them must-have.

Availability of Accidental Cover

Typically, riders offer benefits over and above the benefits stipulated in your term plan. Adding an appropriate rider to your basic term plan helps to make it a comprehensive financial protection. For instance, if you happen to travel a great deal or work in an accident-prone environment, you may consider buying 'Accidental Benefit' rider as an add-on.

How it works is, for example, if you meet an accident and pass away while the term plan is active, this rider would provide a lump sum payout over and above the sum assured.

Availability of Critical Illness Rider

The treatment of a critical illness like cancer can deplete the wealth of a family. A basic health policy, like Mediclaim, pays only for the hospital bills; so, look for a critical illness rider on your term plan. Upon the diagnosis of a critical illness defined in your term plan, you will be paid a lump sum amount. This would protect you financially while you seek treatment for your ailment.

Offering Rebates to Insurance Seekers

Choosing a higher sum assured can also help you get rebates or discounts. Also, for women and non-smokers, best term insurance plans provide discounted premium rates as a gesture of celebrating them as a "standard life", by considering no adverse risk associated with them.

Flexibility in Paying Premiums

Last but not the least, best term insurance plans offer flexibility to pay premiums, whether it is monthly, quarterly, semi-annually, or annually. Such flexibilities enable you to pick the most fitting premium payment alternative according to your financial plan, convenience and most importantly, your budget.
Conclusion:
If your loved ones are financially dependent upon you, then term insurance is absolutely worth it. However, while selecting the term plan, it should be your top priority to choose the one that best suits your needs and comes with all the features mentioned above.
Remember, whichever plan you choose, its ultimate purpose should always be, 'to make the lives of your loved ones easy'.
*Premium for 30 year old, Non Smoker Male. Policy Term: 30 years for Basic Life Cover option inclusive of Goods & Services Tax. UIN 133N058V03