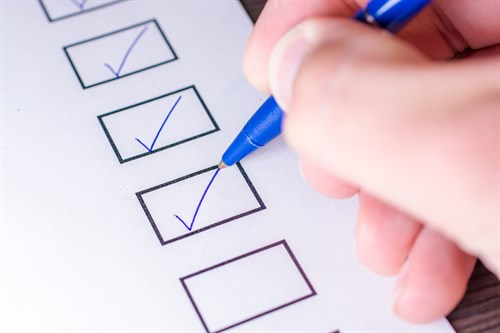 After securing a job of his choice, Rakesh wanted to immediately invest in a term insurance policy as he had realised that term insurance policies were among the better avenues for investment, besides being a source of financial back up for emergencies. As a child, he had seen his father investing in a term insurance policy. This had provided their family with the requisite financial back up. But, because of his hectic schedule, Rakesh did not have the time, or the required enthusiasm to visit the insurer's office. He kept on postponing his plan for several months. But, this was making his restless. One day, his maternal uncle, Suresh visited him. Over dinner, Rakesh discussed the situation with his uncle, and the latter told him about online term plans. Soon after, he purchased an online term plan of his choice. Rakesh is now at ease with himself.
Before purchasing an online term plan , an individual requires to know about the key aspects of the plan. Here is a look at six things one needs to know about a plan.
---
1. What is an online term plan?
Online term plans have emerged as the new-age alternative to traditional insurance policies . Policyholders can now select the most appropriate plan online, and can even calculate the premium they will be required to pay depending on the coverage they require. Online term plans offer a wide range of benefits like increased convenience, which allows policyholders to leverage the greatest benefits, all from the comfort of their homes.
2. How does it work?
The policyholder decides the amount of insurance cover and period of cover for the online term plan.Then, the insurance company decides the premium for the insured amount after evaluating a series of factors. In case of life insurance, it would include term of cover, age, gender, existing health conditions and habits like tobacco consumption. Likewise, in other online term plans, different relevant factors have to be considered. Lear how health conditions affect term insurance premium
3. Why should one invest in an online term plan?
The foremost reason to opt for an online term plan is to protect individuals from several unforeseen circumstances. In the case of an untoward incident, the insurer provides a lump sum amount to the individual or his family.
4. Online term plan is cheaper and transparent:
An online term plan is cheaper because the insurer is able to remove a variety of operating costs. The insurer skips charges like paper-cost, agent's commission, processing fees and others. These benefits are then passed on to the policyholder, thus making the premium cheaper. It is also transparent as policyholders can easily fill in their details without going through an agent. A policyholder can make a detailed study about the riders and fine print before opting for the plan, rather than reposing all trust in the agent's words.
5. Online term plan is more convenient:
An online term plan also provides more convenience to the policyholders as they are able to remain updated about the policy from the comfort of their homes. An online term plan can be browsed online, which not only saves time, but also provides an individual with the requisite freedom of choosing their preferred policy. This, however, does not mean that anyone requires to be tech-savvy for online browsing of plans. Insurance companies usually offer a user-friendly gateway to take anyone through the process of buying term insurance conveniently. One needs to only have a basic knowledge of browsing online. An added benefit of the online term plan is that anyone can browse through the policies of different insurers, and select the best among all.
6. Enhanced Security
Online term plans provide enhanced security and ease of payment while paying premiums online: With the advent of online payment processing, the policyholder does not need to visit the insurer's office to pay the regular premiums. The insurance companies provide a mechanism, where the premium can be paid online with zero risks. With an upgraded and secured payment system, the policyholder does not need to worry about any leaks of their confidential banking data. Besides being convenient, this ensures that the policyholder makes the payment for premium within the shortest possible time.
Online term plans have evolved significantly to offer customers increased convenience, more seamless processes; all at much cheaper premiums. Flexi Online Term Plan provides a life cover of Rs 1 crore with premiums for as little as Rs. 16 per day. The plan ensures benefits for the policyholder's beneficiaries, such as a lump sum payout as well as a monthly income.