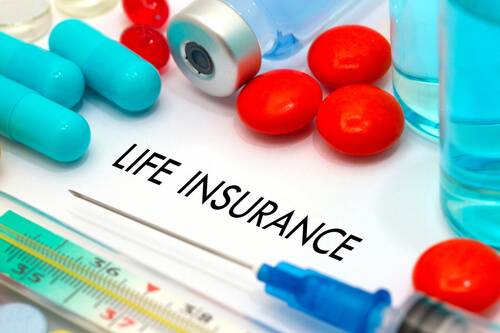 Cardiovascular diseases killed nearly 2.8 million Indians in 2016. The incidence of death due to heart ailments has doubled from 1.3 million in 1990. Cancer, another critical illness, strikes 80 people out of every 1 lakh people living in the country. Worryingly, only 30% of people survive for more than five years after being diagnosed with cancer in India. Late detection due to a lack of social awareness and inadequate medical facilities is the primary reason behind high mortality rate due to cancer.
Critical illnesses such as heart attack, cancer, and chronic liver and lung diseases kill millions of Indians every year. When seen in combination with the rising cost of health care, treatment of critical illness can financially scar families. The high prevalence of critical diseases and their financial impact has made having critical illness cover important. Critical insurance can either be covered under a health insurance plan or a term plan with critical illness rider.
Critical illness in term insurance
Term insurance is one of the most affordable life insurance products. It provides the sum assured to the beneficiary on the death of the policyholder within the policy term. The policy generally ceases at the end of the policy tenure and nothing is paid to the policyholder. Considering the devastating impact of critical diseases, many term plans offer cover for critical illnesses.
Generally, the critical illness cover with a term plan is offered as an optional rider which has to be purchased along with the base plan. In case the policyholder is diagnosed with any of the critical illnesses listed by the insurer, the policyholder is paid a lump sum amount. Once the critical illness benefit is paid out, the rider expires, but the term plan continues to be active.
On the other hand, some insurance companies offer critical insurance cover as a built-in feature. The buyer does not have to purchase a separate rider for protection against critical illnesses. Some term plans also cease to exist after the critical illness benefit is paid out.
Diseases covered under term plan
The critical illness benefit is paid out only for diseases specified by the insurer. In India, most insurers have a common set of 36 diseases that are covered under term plans. The diseases generally covered by critical illness in term insurance are:
Cancer, Angioplasty, Heart Attack, Heart Valve Surgery, Surgery to Aorta, Cardiomyopathy, Primary Pulmonary hypertension, Coronary Artery Bypass Graft, Blindness, Chronic Lung Disease, Chronic Liver Disease, Kidney Failure, Major Organ/ Bone Marrow Transplant, Apallic Syndrome, Benign Brain Tumour, Brain Surgery, Coma, Major Head Trauma, Permanent Paralysis of limbs, Stroke resulting in permanent symptoms, Alzheimer's Disease, Motor Neurone Disease with permanent symptoms, Multiple Sclerosis with persisting symptoms, Muscular Dystrophy, Parkinson's Disease, Poliomyelitis, Loss of Independent Existence, Loss of Limbs, Deafness, Loss of Speech, Medullary Cystic Disease, Systematic Lupus Erythematosus, Major Burns, Aplastic Anaemia. The list is not exhaustive as some insurers offer coverage for as many as 40 critical diseases.
The definition of critical illness differs from insurer to insurer, but the opinion of more than one independent medical practitioner is sought before the claim is processed. A standard definition of critical illness in the policy document would consist of terms like "advanced or rapidly progressing incurable disease" and "life expectancy is not greater than X number of months in the opinion of two independent medical practitioners".
Conclusion
Life can be unpredictable and with the rising cost of medical care, it is better to be protected. Cover for critical illness in term plan provides a variety of benefits. The impact of critical illness is not limited to the cost of the treatment but can also spread to the source of income. Besides taking care of hefty hospital bills, one also has to skip work. In extreme cases, people have to quit work, which could have a deep impact on household income. The critical illness benefit can be used as income replacement as well as to pay the hospital bills. The critical illness cover also helps in taking care of the various additional costs related to critical diseases as health insurance only covers hospitalisation charges.
Future Generali Flexi Online Term Plan is an affordable and flexible plan that covers your family's financial future in your absence. Just 4983*. per annum can protect your family against the unexpected challenges of tomorrow. Go ahead, take the risks you need to. Your future is in good hands.