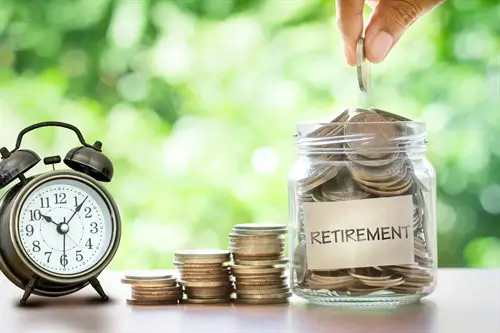 Manoj was definite that he wanted to retire from his job at a reputed MNC by the time he turned 55 years of age. He had already decided that he would work as a consultant, and was working towards building up a clientele since the day he turned 40. He had several objectives he wanted to tick off from his bucket list till, and he decided the best time to do so would be during his retirement. Manoj figured that his consultancy practice would ensure that he have the funds to travel and for everything else he wanted to do.
His relatives cautioned him against this approach, warning him that funds would eventually fall short, especially if he lived to a ripe old age. Additionally, how would his family survive if his consultancy plans did not take off?
With all of these thoughts running through his head, Manoj decided to seek advice from a friend's father who had a successful consultancy practice and was living a very energetic and adventurous life post retirement. While asking him about how he was able to support his family while also spending for his own enjoyment, his friend's father told him about an immediate annuity plan that he had invested in, right before he sought early retirement.
Annuity is a legal contract between an individual and an insurer, which ensures that the subscriber is entitled to a regular income post retirement until the time of death. There are several types of annuity schemes, and immediate annuity is the most popular of these since the payout begins immediately. A subscriber makes a lumpsum payment to the insurer, and the payout can begin from the very next month itself. Learn how to retire rich!
Unlike insurance plans, which ensure that the subscriber's family is taken care of post the subscriber's death, immediate annuity plans are geared more towards ensuring comfort of living while the subscriber is still alive. Immediate annuity is a prominent option sought as a retirement plan, since it ensures a fixed income that can go a long way in keeping the family's living standards unchanged even post retirement.
---
Read on to learn a few more benefits of immediate annuity schemes.
1. Protection for a long life:
There are several plans in the market that offer both insurance and act as an investment instrument. However, since those plans carve out funds from within the premium paid to meet both those objectives, the returns from investment aren't very substantial, term insurance for example. There are also insurance plans which offer the subscriber a lifetime income, along with the corpus that is given over to the beneficiaries after the subscriber's death. Unlike these plans, an immediate annuity scheme is completely geared towards providing a lifetime income to the subscriber. Hence, the income amount is higher and it ensures a lifetime guarantee to the subscriber.
2. Simplest form of asset management:
Many people invest in multiple instruments, to avail a range of different benefits. By investing in an immediate annuity scheme, a subscriber is entitled to a regular income benefit. They do not need to rely on other investment instruments to supplement their retirement income, if they simply invest in one immediate annuity plan. This ensures lesser hassle while maintaining accounts, and saves the subscriber from making multiple premium payments across different plans.
3. Fixed income investment:
Several people invest in instruments that distribute the investment portfolio across a range of funds including debt and equity. Most people are looking for security as they get older, rather than high returns. Investing in an immediate annuity plan ensures this security over a longer term, instead of if the funds were used to invest into funds that offer high security, but minimal returns.
4. Protection from market risks:
Funds invested into immediate annuity schemes are safe from fluctuations in the market, unlike equity and debt funds whose returns are completely subject to market risks. Immediate annuity schemes will provide the same amount as income during its lifelong tenure, as has been agreed to between the insurer and the insured. Thus, investing in an immediate annuity scheme guarantees safe life-long returns.
Immediate annuity schemes are the most secure manner of ensuring a regular income post retirement.