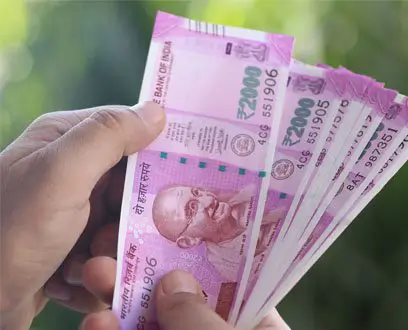 Not every investor you have seen or heard about was born with a silver spoon; most of them had to toil hard to reach where they are today, and they struggled to reach the summit of success for a long time. They are successful today because they planned. Planning is vital when it comes to retirement. Being rich before retirement means having enough money to fulfill all your needs before you retire. Successful retirement planning can help you achieve that goal.
Have you started planning for your retirement? If you have not, here are a few steps you can follow and start saving for your post-retirement days right away:
Start Saving Early in Life
The mistake people make is that they do not even think of retirement planning until they are in their late thirties. The actual plan begins when you are in your late forties, and you barely have 10-15 years to save money. It takes away all the compound interest you could've gained on your savings. What you can save within the first few years of starting your career will go on to become a massive amount over the next 25-30 years even though you save more in the later years as your income increases. Also if you enhance your savings by 10% every year, your savings from the first ten years will account for almost 20-25% of your total retirement corpus.
Not starting early means losing out on the wonder years of growth. Hence, you should start saving first through small savings and FDs, pension plans and top it up with, life insurance, critical illness insurance so that any life eventuality does not take away what you saved.
Start Investing
It is important to start investing so that you may gain the best possible returns on your savings. Here are a few ways to invest your savings:
NPS :

New Pension Scheme or NPS is an excellent investment product for retirement and is open to all. It has a record of delivering annualized returns of around 10% in the past few years.

EPF :

Employee's Provident Fund or EPF is probably the most famous retirement planning instrument in India. The current rate of return from Employee's Provident Fund 8.5% per annum.

Equities :

Equity-based instruments like Stocks and Mutual Funds provide the best return. Make sure you pick the right product for a long term while investing in these instruments. Equity-related products are tax-free after one year of investment.

ETF :

Exchange traded funds, popularly known as ETF's are also a good option to invest in for retirement. Try doing it through index or gold.

Bonds :

Bonds are a type of loan taken by a company or government, from you. You get interest on the money you loan in the form of bonds. Some bonds offer 10-12% interest rate and can be a good option to invest in. However, you should check the rating of a bond before investing.
Prepare a Budget
It is crucial that you prepare a budget and stick to it to ensure you save the maximum you can. Without a proper budget, you would not know where all your money vanished.
Plan Your Child's Future
Raising a child requires much money, and if you properly plan for your child's future, your task may become a bit easier. Start saving for your child's future and try to invest in an insurance policy for your child.
Health Plans for You and Your Family
If you do not invest in your and your family members' health while saving for retirement, there's a fair chance that you will end up losing a sizeable portion of your corpus to medical bills. Life can surprise you at any moment, and it would be wise to invest in critical illness insurance for you and your family so that the critical illness cover can take care of the medical emergencies.
Look at Pension Plans
Last but not the least, you should be looking at investing in a pension plan to take care of your post-retirement expenses. Future Generali's Pension Plans provide you with the option to enter at any age between 20-70 years, tax benefits, maturity benefits and death benefits. A pension plan would ensure a steady flow of cash post-retirement which is very important to maintain your lifestyle.
Conclusion:
Following this recipe, you will be on the path of making your future secure and retire rich. Retirement comes with planning, and it does not cost much if you set the goal and plan your action earlier than usual.