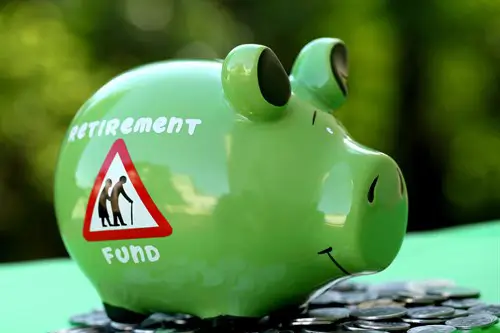 As a young working professional with a budding career, thoughts of retirement may be the last thing on your mind. You may be thinking about some of your more immediate needs -- investing in your business, buying a house, traveling, or starting a family. However, you should consider building a savings corpus for your retirement as pressing a priority as any. This is because starting early will allow you to invest small amounts of money that won't really pinch, but will accumulate into a large retirement corpus over the years. This will ensure that post retirement, you're able to lead a comfortable life and take care of your needs as well as your family's. Saving for your retirement doesn't have to be a cumbersome process -- all you have to do is zero down on a savings plan that suits you best.
---
What is a savings plan?
A savings plan is a broad category that encompasses various types of investment options. While a savings plan can also help you meet your short-term financial goals, it is recommended that you segregate a portion of your investment exclusively for your retirement years. A savings plan will typically require you to systematically invest installments of money into the plan, and give you access to your accumulated corpus on maturity of the plan or the end of the policy term. Other types of savings plans may have short lock-in periods to help you meet your more short-term financial goals.
What are the benefits of a savings plan?
The benefits of a savings plan are manifold:
Because of the wide variety of options available in the market, your savings plan can be tailored and customised to suit your needs, your risk appetite and your long-term financial goals.
A savings plan will help you inculcate disciplined investment habits, where you systematically invest a portion of your income every month or make periodic premium payments, to save for your future and your family's.
Consistent investment in a savings plan of your choice is the best way to build and accumulate wealth over the long term.
Most investments you make in savings plans will be accompanied by tax benefits, helping you save a significant amount of money in tax over the years.
What are the different kinds of savings plans you can invest in?
As mentioned earlier, there are several kinds of savings plan available in the market to suit the needs of various kinds of investors. Many factors will influence your decision to pick one kind of savings plan over another for your post retirement needs.
For instance, if you're young, you are likely to have both a larger risk appetite and a longer time horizon, and can therefore invest in plans that have a higher degree of market risk attached to them, but also yield much higher returns than traditional investment plans. In this case, you can invest in an instrument like the Unit-Linked Insurance Plan. ULIPs have the dual benefit of investment and insurance. Since ULIPs are market-linked and often invest in equities, they are ideally suited for younger individuals who have a higher risk appetite. Having said that, ULIPs give the investor the freedom to choose their investment portfolio, and thereby control over their exposure to equity and debt markets. Part of your premium, of course, is utilised towards providing you an insurance cover.
If you're risk-averse and would like to make a safe bet that generates moderate returns for your retirement corpus, you can opt for an endowment plan. Endowment plans are traditional life insurance policies with a savings component. They are non-market linked policies that invest your premium in debt instruments and provide you an insurance cover. They also come with a guaranteed lump-sum payment on maturity of the policy. This is a tax-saving investment, and also comes with a death benefit which can take care of your family's future in case you're no longer around.
When choosing a savings plan for your retirement, make sure to meticulously chart out your long-term financial goals and risk appetite, and do adequate research to identify the right investment options for you. If you're looking to buy a plan online for a convenient and hassle-free process, you can opt for the "Retire Smart" option of the Future Generali Big Dreams Plan, where you make periodic payments calculated based on your age, policy term and sum assured and thereby accumulate a retirement corpus for yourself.