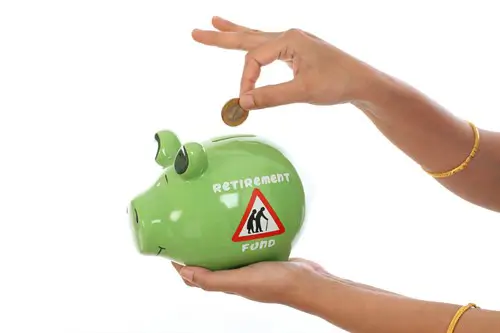 When it comes to the question that why people don't save for the future, excuses overflow. Many say they don't earn enough money to save for the future, which is reasonable if true. Others feel that living in the moment is much more exciting than dealing with the future.
This lack of eagerness for saving money directly affects the attitude on saving for retirement. If you want some proof, all you need to do is study the report titled "The Future of Retirement, Bridging The Gap" by HSBC. The report states that only 31 percent of people in India are currently in the financial position of living a happy life post-retirement.
Saving money for post-retirement is not always about meeting the expenses of daily life. Many people want to achieve dreams they were not able to fulfill due to responsibilities and family pressures. These dreams can be:
Starting your own business
Following a hobby
Taking a trip around the world
Sending your child to the Ivy league
Or, planning for your children's marriage
The one thing that is common in all these dreams is they require a lot of money. And to collect this amount you need to start saving as early as possible.
If there's a thumb rule to retirement saving, it is: "Save as much as you can as early as you can". But the question arises how does it make a difference?
There are many ways in which early start is the right choice to secure your post-retirement life. Continue reading to know more!
---
You Make Your Money Earn
When you start saving early, you allow your money to grow. A majority of investment instruments in India provide varying rates of interest on the amount invested. The interest amount is added on a yearly basis to your account. This interest amount keeps on increasing due to the power of compounding. For instance, if you invest Rs. 100 in an instrument that provides you 10 percent annual rate of interest you will receive Rs. 110 at the end of the year. However, if you add 100 more to that amount the second year you receive Rs. 231 at the end of the next year.
You Have Multiple Options
When you start saving early, you have a multitude of options to choose from. For instance, as in your 20's the responsibilities on your shoulders are less, you can invest your money in market-linked instruments. These funds can help you increase your investments by a hefty margin.
One such instrument that provides you with this facility is a ULIP plan. In these plans, a part of your money goes into funds that meet your risk appetite. The investment can be in equity if your risk-taking capabilities are high and you want good returns. Or it can be in debt funds where your money has more security. Apart from providing you with the life cover, the ULIP plans also come with benefits like partial withdrawal, transparent asset allocation, and additional riders.
We at Future Generali give our customers the option of choosing a fund manager who makes investments for you. This relieves you of managing your funds according to market changes.
You Can Avail Tax Deductions
When you start saving for your retirement by investing in various wealth creation instruments, you become eligible to claim tax deductions under Section 80C. According to the Income Tax Act of 1961, a person is eligible to claim tax deductions up to Rs. 1.5 Lakh on his/her taxable income for ULIP premiums paid. Thus, investing in retirement not only provides you security for future but also saves your money for taxation.
Summing Up
The most important thing one needs after retirement is a good corpus so that he/she can live out their dreams. However, that money doesn't turn up by a swish of a wand. You need to start investments and save money to get that amount.
Early savings help you in keeping the golden years of your life 'Golden'. So, if you have some plans or dreams you wish to live post-retirement, start investing now.