5 major milestones you should save for using a savings plan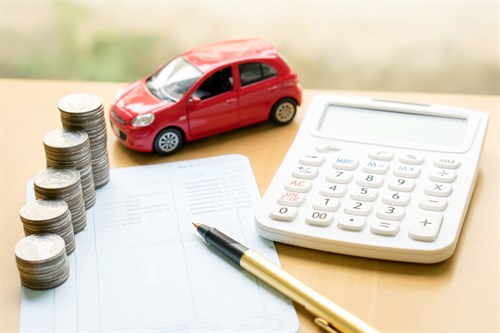 As a child, Ankita had always wondered why her mother was so fanatical about saving. She had hated the fact that her mother refused to buy her expensive toys she craved, and instead lectured her on the need to save for a rainy day. It was only when she was getting married and her mother revealed how much had been saved for her special day that Ankita finally learnt the lesson her mother had been trying to inculcate all these years.
What is a savings plan?
A savings plan is a way to systematically invest funds in order to create a larger corpus that can prove to be a lifesaver when the need arises. A savings plan not only allows one to park unused funds in a safe place for a day of need, but also helps grow the funds with benefits that include tax exemption. A savings plan is ideal for those looking to achieve major milestones in life, and need to save up for a while to achieve them.
---
Read on to learn about five major milestones that a savings plan could help a person achieve:
1. Buying a house
Buying a house is a huge step for anybody, at any point in their life. However, buying the first house can prove to be quite a drain on financial resources. A savings plan can help one achieve this dream in a hassle-free manner, without stressing out about the enormous amount of resources that need to be pooled in. Investing in a savings plan with the sole goal of purchasing a property can make the initial down payment a breeze. Since the money is already saved in a safe place, there is no way to disrupt the fund ahead of time.
2. Planning a wedding:
While it is a tradition that parents help in paying for a wedding, it is a matter of pride for young people to be married with their own financial resources. However, weddings are an expensive affair and it is necessary to start saving up for the big day, at least a couple of years in advance. A savings plan can help mitigate last-minute worries and allow for the wedding to be the celebration it is meant to be without worries about funds clouding the wedding party's mind.
3. Starting a family:
Everybody wants to buy the best of everything for their children. Most parents think that nothing is good enough for their little ones. However, in order to afford the best, it is essential to have some funds saved up. A savings plan with the goal of paying for a child's needs is an important tool that can aid the first year of the child being born. The first year after the child's birth is of the utmost importance, because parents also learn a lot about what's good for the child, what's needed for the child, etc. Without a fund in place, parents might not be able to afford the best of things.
4. Child's college education
The cost of education in India, as well as abroad, have risen multifold over the last several years. The costs are further increased owing to inflation in the economy, which shows no signs of halting. However, this means that the costs incurred for a good college education are bound to rise even further in the future. It is important for parents to get a savings plan started from the first year of their child being born, in order to be able to help their child achieve their dreams. A child may often be forced to give up on their aspirations, or worse, take a student loan in order to afford the education they have dreamed of. Unfortunately, taking out a student loan often leaves a terrible financial debt on the child, which no parent would want. The best plan is thus to invest in a savings plan many years in advance.
5. Retirement:
The years post-retirement are conventionally believed to be the golden years of a person's life. However, these golden years can be spoiled if one doesn't have enough savings to retire in peace . Many people are forced to work post retirement in order to be able to sustain themselves and their family. A better solution is to prepare in advance, and invest in a savings plan that allows for the funds to accumulate into a corpus that can comfortably fulfill post-retirement needs. And maybe there will be enough for a holiday for two, too!
Investing in a savings plan offers a myriad of benefits including the ability to save up for short-term or long-term goals.