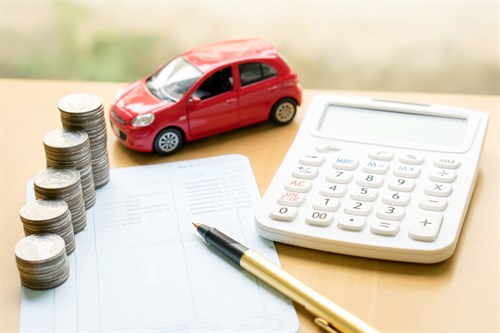 "Money is such an incredible teacher, what you choose to do with your money shows whether you are truly influential or incapable."
Well, if you use your money smartly you will not only be influential but also capable to fulfil major milestone of your life. To help you here, savings plan are always the best choice. A savings plan is plan in which an individual invests his money to build a large corpus. Using the power of compounding, the savings plan multiples the individual's existing funds and acts as a lifesaver.
For instance, Mr. Amit started saving money in Future Generali New Assured Plus – Option 2 for his daughter's wedding at the age of 35. He managed to pay annual premiums of Rs. 48,055 (excluding taxes) for 15 years. At maturity, he received a guaranteed benefit of Rs. 7,00,000 for her wedding, along with a 8% variable bonus of Rs. 6,92,852*. A total of Rs. 13,92,852 was sufficient to fulfill his daughter's dream wedding.
At every life milestone, one needs to have a sufficient finance. Hence,investment has become a crucial part of one's life. Let us take a look at 5 major milestones where a savings plan would act as a savior.
1. Buying a House
A house is a dream for everyone, but buying one is quite expensive nowadays, especially in a city. Down payments are not affordable. Having a savings plan during such a time would prove beneficial.
For instance, Shreya has dreamed of having her own house for 10 years and invested in a life insurance savings plan. The sum of Shreya's savings has grown so well that she can now use this multiplied amount to pay for the down payment for her new house. Not only did the savings plan help her achieve her dream, but it also helped make her financially independent.
2. Planning a Wedding
We all dream of having a big fat Indian wedding. In today's time planning a wedding is an expensive affair. Today's generation wants to have a grand wedding with various events, wear designer clothing, have pre-wedding shoots, destination wedding, and what not! But the cost of the above wedding results in emptying one's pocket. Hence, investing the saved amount for the wedding in a savings plan would multiply your existing savings and help you plan a wedding at ease.
3. Starting a Family
Welcoming a newborn is the greatest joy for a family, especially for the new parents. But this joy also comes up with a huge responsibility. The first year of a baby's life is extremely important, since he or she has numerous needs. Regular check-ups, vaccinations, supplies, and many unplanned expenses. Having savings in place can help parents deal with unexpected expenses and plan for the future.
4. Child's Education
The cost of further studies abroad as well as in India is exorbitant. These education expenses keep rising due to inflation. Starting on the very first day of their child's birth, parents must save money for their child's future. Savings in a savings plan would guarantee the career of the child.
Students can also take out a student loan to fulfill their educational needs, but student loans leave behind huge debts that must be repaid by the students when they complete their education. However, no parent would want their child to take up the burden of loans. Thus, having a savings plan would help you secure your child's career.
Suggested Read – Plan to Secure Your Child's Career
5. Retirement
It is the most important phase of an individual's life. A person wants to have a secure and peaceful retirement in their old age. They do not want to be dependent on anybody for anything, they want to lead a graceful life. After retirement, the steady flow of income ceases, and hence keeping up with the standard of living gets tedious. An individual can invest in a savings plan during his/her employment and can reap the benefits of its returns during his retirement. This way one can lead a stress-free retirement phase.
Suggested Read: Want to Retire Rich? Here's the Plan!
To conclude, investing in a savings plan offers a myriad of benefits including the ability to save up for short-term or long-term goals. To know more, contact with your financial advisor, click here.
Glossary
* Some benefits are guaranteed and some benefits are variable with returns based on the future performance of your life insurance company. These assumed rates of return 8% and 4%, are not guaranteed and they are not upper or lower limits of what you might get back as the value of your policy is dependent on several factors including future investment performance.