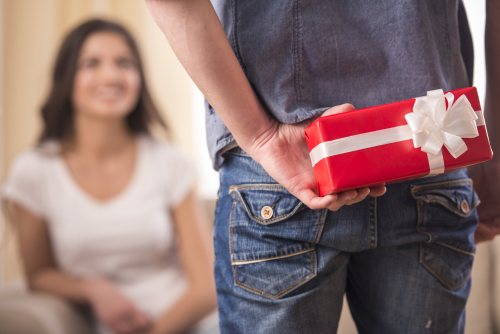 Diwali is just around the corner, and it's time for colourful decorations, blingy lights, mouth-watering sweets and more importantly, tons of gifts. During festivities people buy sweets, chocolates and flowers to shower their loved ones with love and appreciation. While you can absolutely go that course and give your near and dear ones some small gifts, getting yourself a gift might actually be the most mindful gift of all. It may not be the most conventional Diwali gift idea but giving the gift of 'Term Insurance' can be one of the most expressive and noble gestures out there.
Chocolate, flowers and sweets will always be great gifts, but unlike these things that last not more than a week or two, a term insurance plan for yourself can express your life-long and deep-rooted love towards your family. It will ensure that they remain protected through the unexpected twists and turns of life.
Term insurance isn't generally the easiest thing to think about, particularly during festivals, but investing in your life early on can keep your family covered for a lifetime. Therefore, as you think about what to buy for your family members this festive season, we would suggest that you add the purchase of term insurance to your list if you have not already done so. If you have, then review your term insurance coverage to make sure it is still adequate to meet your family's future needs.
---
The festive season is the best time for you to buy term insurance online as it provides the following benefits of life insurance:
Risk Reduction

Term insurance can protect your loved ones against the risks related to losing the financial contributions made by you and ensures that they continue to enjoy a good quality of life even in your absence.

Eases Financial Stress

The loss of an earning member can have an adverse financial impact on your dependents. Expenses like household bills and medical bills can be tough to manage. Moreover, covering everyday expenses, car EMIs, or even credit card bills can be hard on your spouse. Term insurance can cover these expenses and ease financial stress for your family.

A Peace of Mind

The primary thing on the mind of every parent is their child's education. Therefore, why not give yourself the gift of peace of mind with term insurance? With a good term insurance plan, your family won't need to compromise on your child's educational goals.

Home Loan Repayment Tool

The death benefit received from your term insurance plan can also act as a tool for your home loan repayment by your spouse in case of your untimely death.

Consider that you have opted for a home loan of Rs. 45 lakhs and you have also covered yourself with a term plan worth Rs. 1 crore. In case of your early demise, the insurance company will pay your nominee the life cover amount of Rs. 1 crore. In such a case, your family members can use this lump sum amount to pay off your outstanding home loan. The remaining amount can then be used to live a worry-free life without the burden of loans.

A Valuable Legacy

The proceeds from your term insurance plan can help you ensure that you leave a lasting legacy for your family by providing a substantial financial nest egg for them or perhaps a significant gift to an organisation or a cause that you deeply care about.

Here's How The 'Gift' Of Term Insurance Can Provide for Your Loved Ones:

It will allow your spouse to take time off from work to help him/her and your kids to cope with your loss
It will allow your stay at home spouse to ease back into the workforce
Your spouse can pay off your outstanding loans or bills without any financial strain
Your kids can receive the education that you always wanted for them
You loved ones can continue living in the home you shared as a family because term insurance will provide funds to pay off the mortgage
Some Final Words,
We totally realise that term insurance will be nowhere to be found on your spouse's festive gift list and it might not be on your children's list either. It would also not prompt a squeal of joy if you wrapped up a term insurance plan and gave it to your loved ones.
However, we can guarantee you that there will never be a greater gift that your spouse and children will receive than the financial peace of mind that you will leave them with your legacy of love, the gift of 'Term Insurance'.