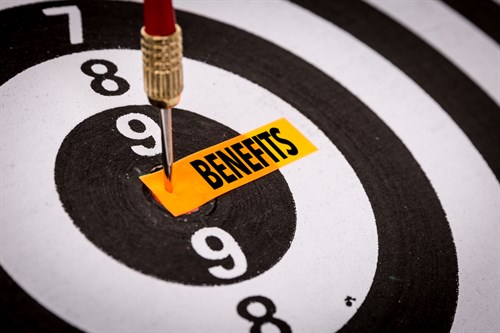 If you're a new entrant into the world of financial services, or have just begun to invest and save, you know how confusing the process can be. With hundreds of financial products available in the market, it can be quite overwhelming to pick the ones that are just right for you. After all, it's your hard-earned money and you want to make sure you're investing it in the best possible place. For this you need to meticulously chart out your short-term, mid-term, and long-term financial goals, and determine your risk appetite . But what if you had access to something that simplified this for you by providing two essential services in one product? Enter -- the Unit-Linked Insurance Plan.
---
What is a Unit-Linked Insurance Plan?
A Unit-Linked Insurance Plan (ULIP) is an innovative, two-in-one product offering that can fulfil two of your pressing needs simultaneously -- insurance and investment. Instead of paying a separate premium for a life insurance policy, and investing separately in savings plans, you can pay one single premium (monthly or annually) for both! Part of the premium you pay towards a ULIP plan will be used to provide you with a life cover and the rest will be invested in an equity, debt, or balanced fund of your choice.
Solution 1: Insurance
There's no doubt that taking out a life insurance policy for yourself is a financially sound decision. In the long-term, a life cover will provide a guarantee that your family and dependants are financially secure in case you're no longer around, and in the short-term it will help you save a significant amount of tax every year, since investments in life insurance policies are tax deductible.
A ULIP plan will provide you the same benefits as a standalone term policy -- with increased flexibility. You will have access to a range of ULIP plans offering different terms for the life insurance component of the plan, and you can pick one based on your preferences. In general, providers will give you at least ten times your annual premium as the sum assured for your life cover. You can also seek out options that provide a higher sum assured.
Based on the nature of payout that you prefer, you can choose from two kinds of ULIP plans. A Type I ULIP will provide either the sum assured on the life cover, or the fund value of the ULIP (from the investment component), whichever is higher, to the beneficiary or the nominee as a death benefit on demise of the policyholder. With a Type II ULIP plan, on the other hand, the nominee/beneficiary will receive both the sum assured as well as the fund value.
Solution 2: Investment
The other requirement that a ULIP plan will fulfil for you is to invest and save for your future. All of us have certain goals for our short-term and long-term future which we aspire to save adequate funds for. The very structure of ULIP plans makes them ideal for goal-based financial planning. They have a lock-in period of five years, during which you must pay your premiums regularly to keep the policy active, and they are designed to be lucrative only if you consistently invest in the plan for a minimum of ten years. Through this investment, you can build a corpus to fulfil specific mid-term and long-term goals, whether that's buying a house, starting a family, or even retiring.
So - where does a ULIP plan invest your money? That's entirely your decision. It's a highly flexible and customisable product that gives you the freedom to decide where and how your money is invested. Many investors are drawn to ULIPs because they provide market-linked, inflation-adjusted returns, given that they invest in equity funds. However, this doesn't mean that ULIP plans are not suitable for individuals with a low or moderate risk appetite . This is because ULIP plans invest in equity funds, debt funds, and balanced funds, which means that there is an option for every kind of risk appetite.
If you're young, have a long investment horizon, and can comfortably take a significant amount of risk, you can consider investing primarily in equity funds. On the other hand, if you're risk-averse, you can exclusively invest your money in debt funds. Individuals who are comfortable with taking moderate amounts of risk and want higher returns than debt funds can build a portfolio with a balanced amount of equity and debt funds.
Another attractive feature of ULIPs is the flexibility to switch between funds. Suppose you've put your money in mostly equity funds, but you foresee a market downturn that can significantly affect your corpus. With a ULIP, there's no need to worry -- simply move your money to safer debt funds, and you can move them back to equity when the market recovers. If you're not market-savvy, you can opt for an asset allocation fund where your policy provider's fund managers will track the markets and switch your money around between funds according to market fluctuations in order to optimise your returns.
A ULIP plan will therefore provide you the twin benefit of insurance and investment, and plans like the Future Generali Big Dreams Plan make it even easier. Available online with just a few clicks, this plan lets you systematically invest as low as Rs 2,000 a month to build your long-term wealth. You have the option of choosing between 6 different funds with varying degrees of risk, from low to high, with purely equity funds, purely debt funds, and various combinations of the two. Additionally, you have access to a sum assured of ten times your annual premium as life cover.