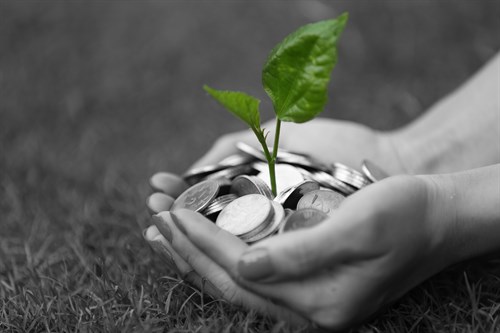 Anuj, aged 35 years, is single and unmarried. He works as a media consultant and is a spendthrift who has a fetish for electronic gadgets. He also loves partying every alternate day. His over the top lifestyle has made him a habitual spender, resulting in nil savings in his bank account by the month end. Being a habitual spender, he realized that he had not set aside any money for savings. In order to curb his excessive spending, he decided to buy a savings plan that can accumulate wealth in the long run as well as provide a protection cover for his investment.
Savings plans are customized to suit the financial needs of an individual at various stages of his life. They are divided into following categories keep up with the needs and aspirations of an individual:
---
Endowment Plan:

A traditional life insurance policy that comprises of a savings component along with a lump sum maturity benefit at the end of the policy term can be classified as an endowment plan. In general, they are not market-linked and thus are non-ULIP saving-linked life insurance plans that invest in debt instruments. These plans come in two variants- with profit and without profit. Within this dual classification, there are several variants of endowment plans designed to meet an individual's needs like child's education, retirement savings and a life protection cover. However, an endowment plan with profit offers better returns since the profits generated by the insurance company are additionally passed over to its customer through this plan.

Reasons to consider buying it

People with a steady source of income who look forward to receiving a lump sum amount after a certain period of time may consider buying this endowment plan. Common people who are risk-averse but want to meet their long-term financial goals through a small, yet regular contribution of savings amount can opt for this plan and further avail tax benefits. The plan also offers other benefits such as reversionary bonus and terminal bonus in the form of loyalty additions, and a life insurance cover that can protect a family's financial future in the event of an insured's death.

Money back Plan:

As the name indicates, this life insurance plan disburses payouts in the form of survival benefits at regular intervals during the policy term and the remaining sum assured along with accrued bonuses on its maturity.

Reasons to consider buying it

A traditional life insurance plan shall not pay a lump sum amount until the policy tenure is over. This can affect the liquidity of an individual during the policy term. In such circumstances, a money back plan can improve the liquidity of an individual with survival benefit payouts at regular intervals during the policy term. It is a useful plan for those who wish to save money to buy big assets every 3-5 years. In the event of an insured's death during the policy term, the plan pays full amount of sum assured to the beneficiary, irrespective of the survival benefits paid until the death of the insured.

Unit-linked Insurance Plans (ULIPs):

ULIPs are the most popular category of savings plans that offers risk coverage to the policy buyer along with introducing the buyer to investment opportunities in the capital markets. It facilitates a provision for the buyer to invest in different types of financial instruments across debt and equity markets ranging from bonds, mutual funds to stocks. It offers the dual benefits of life insurance cover along with an accumulation of wealth by allowing the investor to choose the investment options as per his financial needs.

Reasons to consider buying it

ULIPs are a suitable investment option for people who are not fully risk averse but are inclined towards slightly higher returns on investment. ULIPs allow an investor to choose from several investment funds, some of which are equity based and offer lucrative market linked returns thereby increasing the overall returns of the ULIP. ULIPs provides control over the portfolio to the investor by allowing to switch between funds to match his risk requirements. It also allows the investor with the flexibility to make partial withdrawals and provides a top-up facility to add a single lump sum amount to their premiums and increase their investments.

ULIPs such as the Future Generali Big Dreams Plan is an ideal savings plan that provides investment options based on an individual's financial goals like wealth creation, retirement savings, child's education or marriage. It also allows to enhance the insurance cover by including some extra riders that cover accidental death or accidental total and permanent disability.
Conclusion
Savings plans work in a variety of ways mentioned above, and each category of savings plan serves the financial objectives of an individual based on his overall income, spending habits, and risk appetite. Although the reasons to buy a savings plan are convincing enough, it is important that the investor does a thorough research on his goals, and the kind of plans that help achieve them, before actually buying one. It is also advisable that the investor look out for a savings plan that provides a transparent structure of the investment portfolio and allows him to conduct a periodic review of it.