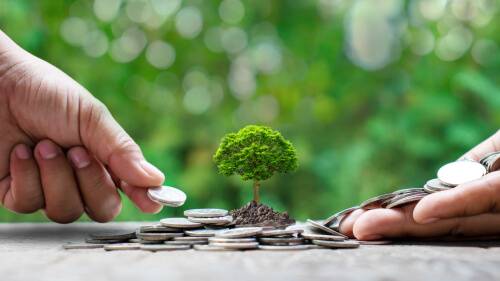 ULIPs require a minimum investment of about Rs. 1,500 per month. However, ULIPs have a lock-in period of 5 years, which means premiums have to be paid for that time period or discontinuance charges have to be paid. However, owing to the flexibility afforded by ULIPs, it is possible to switch funds and generate higher returns from funds with better performance; which makes the ULIP minimum investment more than worth it.
When Rahul won a cash prize of Rs. 1,20,000 in the National Olympiad the year he turned 18, his first thought was to make an investment that would grow during the time he was in college and allow him to take a vacation at the end of it. While several well-wishers and relatives told him about different instruments, Rahul was most attracted to the concept of Unit Linked Insurance Plans (ULIPs) . By investing in ULIPs, Rahul could attain the benefits of insurance and also grow his investment corpus substantially. However, he was concerned that his award money might not be enough for him to continue to invest for a long period of time.
Read on to learn about the different benefits that are offered by ULIPs.
1. Flexibility:
ULIPs can be switched easily between funds , which make them a very attractive investment option, compounded by the low ULIP minimum investment. Depending on the risk profile of the investor, it is possible to switch between different funds offered by the insurer. Funds can also be switched, depending on whether the investor is looking to fulfil their long-term or short-term goals. Most ULIPs allow investors a certain number of fund switches in a year that are free of cost, and enable investors to generate returns that are higher than the market average.
2. Ensured Savings:
By investing in ULIPs, individuals are encouraged to save in a compounded manner. Idle money and excessive spending can be avoided by placing excess funds in a ULIP, which will help the corpus grow and allow investors to fulfil their goals in a better manner. Savings are important but not many people think about how it can be done successfully. However, with ULIPs, savings are not just ensured but also grown owing to the investment aspect involved with the instrument.
3. Tax Benefits:
Under different sections of the Income Tax Act, 1961, ULIP plans offer a range of tax benefits that make them even more appealing to investors. Tax benefits on ULIPs can be claimed for premium payments, for returns generated and even on the maturity amount that is paid out to nominees. If investment in ULIPs begins at a young age, it is possible to build up a substantial corpus in tax savings by the end of a certain period.
4. Wide Range of Investment Options:
As mentioned earlier, ULIPs can be invested into different types of funds. These funds could be equity funds, which invest a majority of the fund into equity instruments; debt funds, which invest majorly into debt securities; or balanced funds, which provide investors with a mix of both equity and debt securities. As per norms, equity funds are more prone to market fluctuations but offer higher returns while debt securities offer higher security of funds but provide lower returns in comparison to equity funds. Balanced funds seek to maintain a balance of both and ensure both guaranteed returns as well as security of the funds invested. Thus, investors wishing to invest in ULIPs can choose from a range of funds across equity, debt and balanced funds. Their choice is usually dependent on the investor's individual risk profile and the financial goal they are aiming for.
ULIP minimum investment usually is about Rs. 1,500 a month. Despite the minimal amount, the range of benefits a ULIP offers is quite vast. The Future Generali Big Dreams Plan offers up to 12 free switches in a year, through which investors can choose to switch between 3 funds across a range of risk profiles. Post a lock-in period of 5 years, the ULIP also allows investors to make partial withdrawals which are tax exempt, and allow investors to meet their short-term financial goals. While the ULIP minimum investment monthly is Rs. 1,500; the plan can also be availed by paying Rs. 1,50,000 for a year.