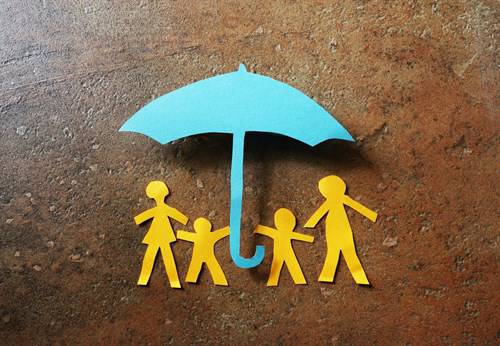 Unit-Linked Insurance Plan is a product that offers dual benefits of insurance as well as investment. In this case, the premium paid is divided into two parts—one to offer life coverage and the other goes towards investment in money market instruments. ULIP, as an investment option, stands out from all other market-linked investments, as the gains from even a debt fund in unit linked insurance plan are tax-free in the hands of the investor. Now, why should you invest in ULIP? It is because investing in such a plan will give you numerous benefits such as the following:
---
Maximise your returns: ULIPs offer you the option to choose from numerous instruments such as balanced funds, debt funds, or equity funds. Based on your risk appetite, you may select one out of these options. If you are willing to take a higher risk, you may invest in equity, while those with a moderate risk appetite may prefer balanced funds. Similarly, you may invest in debt funds, if you are a risk-averse individual. One of the biggest advantages of a ULIP is that you may switch among these funds based on the market outlook. Doing so allows you to have a higher return on your invested amount.
To benefit from long-term growth: ULIPs have long-term benefits. You may pay premiums for a greater time horizon and enjoy the benefit of long-term growth by investing in the market for a longer tenure to receive higher returns. The accumulated amount may be used to meet specific goals such as your children's education, down payment for a home loan, and retirement planning.
Enjoy life cover: There are high chances that in case of an unfortunate event of death of the policyholder, the family may face financial difficulties. Since a ULIP offers life cover, one may be assured that the beneficiaries will be looked after even in his/her absence. The sum assured amount may be used to meet their financial obligations, such as daily expenses, repayment of a loan, or meeting their lifestyle needs, among others.
Enjoy tax benefits: You have the option to reduce your tax liability through such an investment vehicle. Premiums paid towards ULIPs provide tax benefits under Section 80C of the Income Tax Act, 1961. Besides, the death benefit paid under such a scheme is completely tax-free.
Transparent structure: ULIPs allow investors to keep track of their investment portfolio. You are also regularly updated with the changes in the invested percentage of premium and the levied charges. Further, you are also informed about the number of units that you hold and their value.
Rider options for additional coverage: ULIP are one of the most proficient market-linked investment instruments as it also allow you to opt for additional life cover for your loved ones through rider options such as accidental death rider and critical illness rider.
You may still ask, "Why should you invest in ULIP?" The answer is that you may have ULIP as part of your investment portfolio as it offers a striking balance between providing insurance cover and maximising your returns. It is a one-stop option for your family's financial security and your long-term financial goals . You periodically pay the premium under ULIP. Subsequently, the insurer deducts the charges and invests the remaining amount into different funds depending on your choice. The allocated premium is utilised to purchase units from different fund.
Future Generali offers a variety of ULIP fund options to suit your risk appetite. You can choose to invest in any of the following six funds, which includes Future Income Fund, Future Balance Fund, Future Maximize Fund, Future Apex Fund, Future Opportunity Fund and Future Secure Fund. In turn, the premium and, net of applicable charges, shall be invested in the funds of your choice. These funds are segregated into fixed income securities, liquid and equity investments, in line with their risk profile.
We all want a little extra something in life. Same is true for our investments as well, so we have created a Unit Linked Insurance Plan just for that. With us, you can now dream much more.
Presenting the Future Generali Big Dreams Plan , a comprehensive Unit Linked Insurance Plan, that lets you create wealth while enjoying the benefits of an insurance plan at the same time.
So go on and secure your long-term future and dreams!