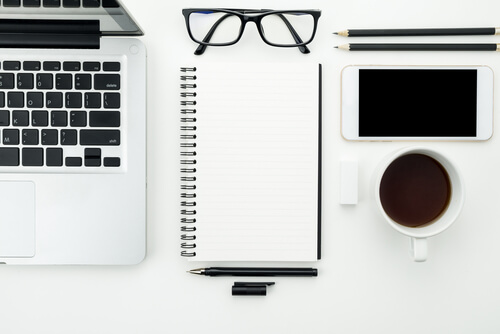 Many employees from across the globe are now working from home amid the Covid -19 (Coronavirus) outbreak. As many are adjusting to this new reality, it becomes crucial not to let it affect work output, i.e. productivity. Work from home does undoubtedly come with many benefits, such as zero time wasted on commute, relaxed home environment to work and most importantly gives us a flexible schedule etc. But it also comes with its own set of downsides such us giving us the freedom to get too comfortable in our own space, thus leading to a dip in productivity. So to keep your spirits up and work output high keep the following in mind.
1. Prepare Mentally
First things first. You need to convince yourself that work from home is a reality at present. While we are required to remain at home, we can't let our professional deliverables take a back seat. If you can convince yourself about this, you have already won half the battle.
 
2. Kickstart Your Day With Exercise
Given that we are confined to our homes, it's of prime importance that we stay fit and healthy - both mentally and physically. The energy that you would otherwise require for travelling is now not being utilized. Hence working out before you start your day will keep you fit and also refresh your mood before you start working. 
 
3. Plan, Plan and Plan
Forecast your work for the next day, the night before. Plan your day just like you would have done while you were going to office. But don't forget to reserve some time for some unplanned tasks coming your way. By doing this, you will have a clear schedule for the day and also have some buffer time in case you need to do more.
 
4. Prioritize 
Prioritize your tasks and choose the most challenging task from among your priorities and tackle it first. As the day goes by, ones energy levels dip, so it is best to tackle the most challenging tasks in the first half. 
 
5. Separate Work And Home Responsibilities
Set up some ground rules and don't allow your home responsibilities eat up your work hours and vice versa. Speak with your spouse, parents and kids and help them understand that you need to focus at work and will be with them full time outside of work hours. If you set these boundaries, you will be better able to balance both responsibilities.
 
6. Be Well Groomed
One good that comes from working at home is that you get to wear comfy home clothes. But ensure that your clothes aren't so comfortable that they make you fall asleep. You also don't want to put yourself in an embarrassing situation in case your boss suddenly asks you to get on a video call. So it is better to wear clothes that are comfortable yet not too informal. 
 
7. Set Your Desk Up
Try to find yourself a dedicated and comfortable spot to work from. Set up your desk and work only and only from your desk — that means get off the couch, and definitely out of bed. Many studies have proved that employees' productivity can be increased by 17.5% only by providing them with the right chair. So choose the right work chair and not your lazy lounge. Make sure your desk is decluttered and only has work relevant items.
 
8. Eat Light
Staying at home gives us the luxury to eat freshly made home-cooked food. But it also comes with a drawback. As the food is readily available, it is easy to overeat and then feel lethargic to get back to work. So it is advisable to eat small meals every 2-3 hours so that your body doesn't feel too tired from all the eating.
 
9. Take Adequate Breaks And Socialize
Not being physically at the office means missing out on all the banter during lunch and coffee breaks. Set up a fixed time with your teammates once to twice in a week and catch up with each other. This catching up activity will boost your mood and also give you a sense of being in office, thus impacting your productivity positively.
 
10. Dedicate Time And Then Switch Off 
Rest and recovery are essential for you to perform effectively and productively. Give your 100% during work hours and then completely switch off later. During this challenging time, you must spend adequate time with your family, friends, and more importantly with yourself. So, work with utmost dedication and switch off at the right time.