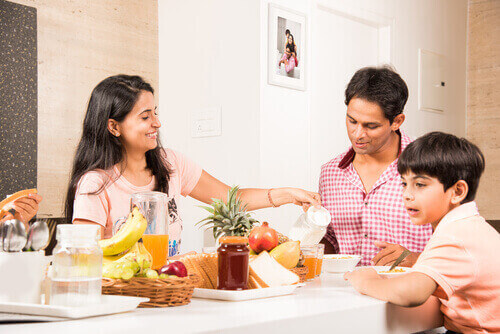 We, humans, are social beings. But the COVID-19 spread has put us in a situation where we cannot engage in necessary social activities like meeting our friends and families. During such a time, it is easy to feel suffocated or overwhelmed. So below are some ways you can sad-proof your life during this period of social isolation.
 
1.Pursue A Hobby
We always crave to pursue hobbies, but our hectic work schedules don't allow us to do so. This period of confinement is the perfect time to nurture a hobby. You can pick anything from gardening to painting, to baking. It is easier to deal with life's ups and downs when you have a fun activity to do. 
2.Meet Your Favourite People Through Video calls
Don't let the lockdown stop you from spending time with your favourite people. Fix a time in a week to catch up on your close circle. Video calls now allow for multiple people to join over at the same time. So make the most of technology and go ahead and be with them virtually during these trying times.
3.Fix A Routine
The first week of lockdown must have been the hardest compared to the subsequent days. The reason it seemed so hard was that it was unchartered territory. As human beings, we evolve with situations. So now, after spending considerable time indoors, we have become slightly more comfortable with the new set up. In these lines, you can make your transition, even more, smooth by fixing a routine to your day, i.e. by waking up, getting ready for work and switching off from work at a fixed time despite remaining inside your home. This practice will help give you a sense of structure to your day, and you won't feel lost.
4.Declutter Your Space
According to psyschologytoday.com, decluttering creates a sense of confidence and improves your ability to complete tasks to your satisfaction. Also, according to the Mary Kondo technique of decluttering, the easiest way to organise your desk and your living space is to rid it of things that no longer spark joy in your life. As for your work desk, keep only work-related items on it to avoid distraction.
5.Maintain a Gratitude Diary
According to researchers at Harvard, having an attitude of gratitude can make one happy. So focus on the good things in life despite the hardships by maintaining a gratitude journal that charts everything that you are thankful for.
6.Sleep More
We always crave to catch up on sleep. Use the extra time to snooze to your heart's delight. Getting a good night's rest is said to boost mood and physical health. Also don't miss out on siestas over the weekend.
7.Exercise
Fitness and good mental health and interrelated. Make exercising fun by doing any fitness activity that you enjoy doing like dancing, yoga, house cleaning etc. Don't know where to start? Check out our Facebook page for dance fitness and yoga.

8.Learn A New Skill
Give your work profile an upgrade by learning a new skill. According to researchers, learning something new can slow down cognitive ageing. Now that's certainly something to be happy about! So use the spare time to build up your resume and skillset. 
9.Watch Comedy Shows and Movies
Get your share of laughs by watching stand-up comedy shows and movies. Make the grim atmosphere light by giggling your hearts out.
10.Eat Food That You Love
Did you know that 95% of Serotonin, the neurotransmitter that helps regulate sleep and appetite and moods is produced in your gastrointestinal tract? Therefore it is no surprise that certain foods instantly uplift our mood. So eat dishes that make you happy but keep a tab on the calories too.
11.Music
Music is said to have therapeutic and mood-boosting benefits. So pick uplifting songs that make you happy and keep the lockdown blues away.
12.Get Some Sun
There's plenty of evidence to suggest that not getting enough sun exposure can cause a dip in your mood. So make sure you stand in the outdoor area or balcony/window area of your home and get your dose of Vitamin D.
13.Do Nothing 
In our struggle to be productive, we often forget to relax. Rest and recovery are equally crucial for the mind as they are for the body. Giving your brain some time off has been proven to improve mental health. 
14.Plan Your Next Outing
According to studies, when people, like those kept in solitary confinement, know their sentence is nearly up, their mood lifts again in anticipation. So plan all the places you'd love to visit once the lockdown is over.
 
To conclude, while we continue to deal with the "new" life thrown at us with the spread of COVID-19, we still have plenty of opportunities to stay positive. We hope that these suggestions help you to stay happy and move forward.