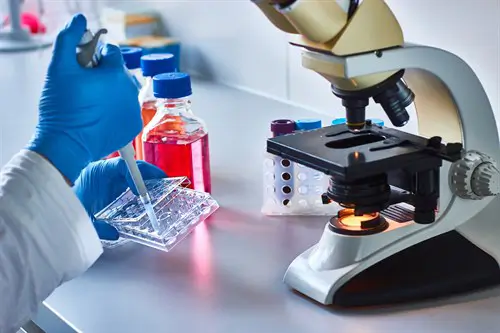 Life can be unpredictable. An incidence of a life-threatening disease is all it takes to deeply scar a family. Among various diseases, cancer has emerged as a major cause of public health concern in the country. Cases of cancer in India is likely to double to 20 lakh cases in the next 20 years. Around 11.6 lakh cases of cancer were reported in 2018 in the country, according to GLOBOCAN, World Health Organisation's cancer mapping programme. With cancer cases rising at an alarming rate, the shortage of adequate cancer care facilities has been pushing up the cost of treatment. According to the National Cancer Grid, there are only 62 dedicated cancer care hospitals in the country, including both regional and national facilities. Considering the huge population, the number of hospitals is woefully inadequate. The rising incidence of cancer and prohibitively high cost of treatment, make having a cancer insurance plan a necessity.
---
What is cancer insurance?
Even though it may sound like a single disease, cancer is a name given to a group of related diseases. There are no vaccines for cancer, and cancer cells can affect any part of the human body, which makes it extremely dangerous. There are different types of cancer and most have various types of treatments. The complex nature of the disease and its treatment requires a tailor-made insurance cover. There are various stages and a broad health insurance policy may not be able to address the financial implications of the treatment.
Cancer insurance is designed specifically to address the unique financial requirements of cancer treatment. If diagnosed in the initial stage, cancer can be cured and the treatment is affordable. But in late-stage cancer, the treatment can be long and expensive. Contrary to health insurance, the payout in cancer insurance varies according to the stage of a cancer diagnosis.
Critical illness insurance vs cancer insurance
It is important to understand the structure of cancer insurance to know how it functions. In the case of critical illness health insurance, the insurer pays out the cost of hospitalisation. Health insurance benefits also include expenses incurred on medical examinations and ambulances. The claim amount in critical illness insurance is based on the actual expenses incurred on treatment.
Cancer insurance works differently. Most cancer insurance policies are fixed-benefit plans. In a fixed benefit plan, the actual expense incurred by a policyholder has no impact on the claim payout. When a patient is diagnosed with cancer, including early-stage cancer, a predefined amount is paid. A cancer insurance policy works best with a regular health insurance plan.
Is a medical examination required?
Being a fixed-benefit plan, cancer insurance generally doesn't require a medical examination. However, the insurance industry operates on trust, which makes complete disclosure necessary. Cancer insurance policies exclude any pre-existing conditions related to cancer. Any precancerous condition for which the policyholder had symptoms, was diagnosed, or treated within a specified time prior to the issuance of the policy is excluded from coverage. The specified time varies for different insurers. On the flip side, cancer-specific plans can be issued even if you suffer from a pre-existing disease unrelated to cancer. The absence of medical examination simplifies the process of getting cancer insurance. Future Generali Cancer Protect Plan can be purchased in five simple steps, without any medical examination.
Conclusion
Cancer-specific policies are specialised health insurance plans. Relying solely on cancer insurance for protection against an extremely dangerous and debilitating disease like cancer would be inadequate. A cancer plan cannot replace your health insurance or critical illness cover but will complement it. The financial implications of cancer can be taken care of only when coverage against the high cost of hospitalisation is combined with protection against out of hospital expenses. Being a form of health insurance, the premiums paid for cancer insurance is eligible for tax deductions under Section 80D of the Income Tax Act, 1961.