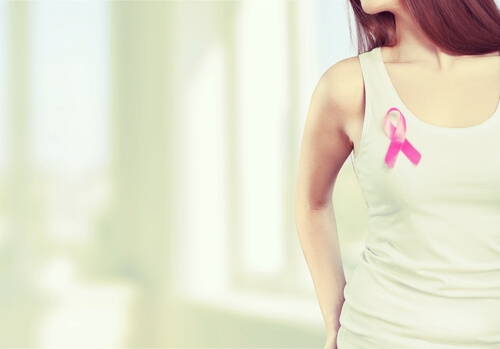 Breast cancer accounts for close to 27 percent of new cases detected in women every year in India. It also claims the most number of lives and ranks highest in terms of prevalence over a five-year period. Does this statistic make Indian women more prone to cancer than men?
One evening Prerna's mother complained of a discharge accompanied by pain in her breast. She took her mother to a gynecologist who examined her and referred her to a senior oncologist in a super specialty hospital. A biopsy of the tissue from the breast revealed that it was a cancer of advanced stage.
Treatment was started immediately. The oncologist treating her mother informed Prerna that she should not worry as they will try their best to prevent the spread of cancer and get the situation under control. He also asserted a higher incidence of cancer in women, especially that of the breast and the cervix. Women tend to ignore the symptoms over time until it's too late, he explained.
A study published in the prestigious journal Lancet Oncology, reveals that while men report a 25 percent higher incidence of cancer than women worldwide(1), India shows the opposite. Indian women are more prone to cancer as compared to men if data is to be believed. It is still not clear as to why the numbers so high. However, there are some trends worth taking a note:
1. Cancers of the breast, cervix, ovary, and uterus together comprise more than 70 percent of the cancers that are found in Indian women(1). All these conditions have higher chances of survival as compared to men, who mostly suffer from lung or oral cancer due to smoking and tobacco consumption. Both these cancers in men have low rates of survival, which explains why more men die of cancer than women in India.

2. There has been a sharp rise in the number of breast cancer cases, especially in urban areas. A diet high in fats, obesity, late marriage, no or less children, little or no breastfeeding – are considered to be the reasons for higher incidence of cancer in women. In developed countries, women are diagnosed with cancer after the age of 60, whereas women in India report the onset of this disease at a much younger age of 45-50 years. The average age of diagnosis of an Indian woman with breast cancer is 46.2 years. 48 percent of women are diagnosed before menopausal age, indicating the severity of disease burden.

3. Late diagnosis, ignorance about signs and symptoms of cancer and a hesitation to see a doctor further complicate the situation. Cancer is mostly detected in advanced stages such as when women either have a lump or discharge from the breast. Half of the women affected with breast cancer in India see a doctor in the stage 3 of the disease. 15-20 percent of patients see an oncologist physician in stage 4 as well(2). Like Prerna and her mother, it is crucial that, in case of the onset of apparent cancer signs, you see a doctor without delay.

4. A small 15 percent of our population today is covered by cancer registries. It is felt that there could be an even higher incidence of cancer in women due to a variation as high as 50 to 100 percent in under-reporting in almost every state in India(2). Cancer screening and case reporting continue to be low in India despite government-assisted programs for cancer prevention and awareness.
Researchers at the Indian Council of Medical Research (ICMR) and National Institute of Cancer Prevention and Research (NICPR) recently found the reason behind why women are more prone to cancer as compared to men, especially when it comes to cervical cancer. Close to a lakh new cases of cervical cancer are reported in India every year and 60,000 patients succumb to death(3). More such studies are needed to identify cancer-specific biomarkers to understand the genetic and environmental influence on the development of this disease.
However, till then it is important to stay protected against cancer by adopting a healthier lifestyle. Buying cancer insurance is also a wise move for women. Luckily, Prerna's mother had opted for a cancer insurance plan, at the wise urging of her daughter. Her treatment was successful, largely in part because she paid heed to the early signs and had planned for critical illness emergencies well in advance. This can offer you peace of mind during treatment so that you stay stress-free about your finances. You can't predict the future, but you can stay protected with cancer insurance.
Getting diagnosed with Cancer is really heartbreaking, and because of our lifestyle and surroundings, the risk of getting cancer is on an all-time high. Cancer cases in India is skyrocketing and nobody is safe. The most demoralizing part about Cancer is that it not only affects your health but also puts a major burden on your financial status. However, the financial burden that you face can be eased with the help of a Cancer insurance. A cancer insurance policy by Future Generali will help you stay financially and psychologically secure in case you or a family member of yours is diagnosed with Cancer.