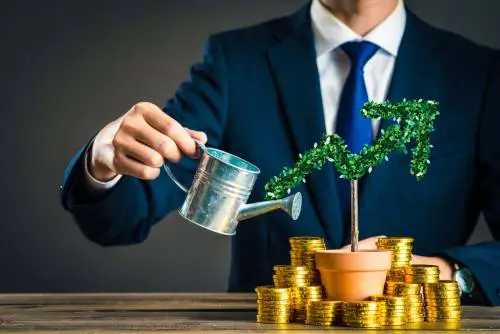 We may think that at retirement having time with family and friends is the most important thing. However, it's not possible if you are not financially equipped for your golden years.
Think of not having the capacity to pay your bills in your retirement. Isn't it the most undesirable situation to imagine? It's true, everyone needs to create a source of additional income even before retirement.
Warren Buffet has quoted - "It is not necessary to do extraordinary things to get extraordinary results". So, if you carefully plan your investments based on your current age you can generate a second income even before you retire. Here's how:
---
30 to 45 Years Old should invest in equities

It does not take a lot of money to start investing. You can start small and keep on increasing your investments as your disposable income increases. The best way to increase your wealth is to remain invested in equity-related investments for long-term. In such a case, investing in Unit Linked Insurance Plans (ULIPs) can be a good alternative. As this is a long-term investment, the corpus builds up over a time in funds as per your choice which you get tax-free at maturity.

New Pension Scheme or NPS is an excellent investment product for retirement and is open to all. It has a record of delivering annualized returns of around 10% in the past few years.

45 to 55 Years Old should make provisions for regular income for retirement

Before you retire, you would want to make provisions for guaranteed monthly income in your golden years. You need a financial instrument that can provide stable returns, removing economy's current condition and stock market volatility from your worries.

A deferred annuity plan is good option for retirement income. Deferred annuity help you build wealth for retirement over a period of time.At the end of Deferred annuity plan, you can but an immediate annuity plan to start your retirement income. You can even buy your annuity plan as early as when you are in your forties.

An annuity plan can help remove your worries about running out of money late in life.

After 55- focus on accumulating additional income

It's a necessity than ever before to generate additional income. But how?

One way is to rent out a spare room in your house and to start getting income right away. Or you can go more traditional and perhaps rent out your old home when you move to a new place, instead of selling it.

Another way is to open a side business that you enjoy. Even though this can possibly start out as something that you do part-time, while you are still working at your job, if you are smart about it, you may be able to grow your small business into something that you do full-time when you retire.

Always reinvest your investment returns

The golden question is "How can I get my capital to increase?".Of course, prudent financial investments help reach this goal. But, reinvestment of your returns also aids maximise your savings as much as possible.

Continuously reinvesting the benefits of an investment over time allows you to maximize your returns and the more times it is applied, the more the process of interest accumulation accelerates. Simply put, reinvesting helps build wealth.

Be Debt Free

Although debt can be a burden at any age,it can turn out to be a heavyweight, especially in retirement, preventing you from getting ahead financially.

It can cause anxiety that detracts from happiness. So, understand the comfort that lies in paying off all your debts before you retire. In retirement, all you want is to optimize your income, and being debt-free can help you get there.
Conclusion:
Well, now you know that there are multiple ways to increase your income before you retire. The point here now is not to muddle over this and straight get into the action to start planning for your second income.
*Premium for 30 year old, Non Smoker Male. Policy Term: 30 years for Basic Life Cover option inclusive of Goods & Services Tax. UIN 133N058V03