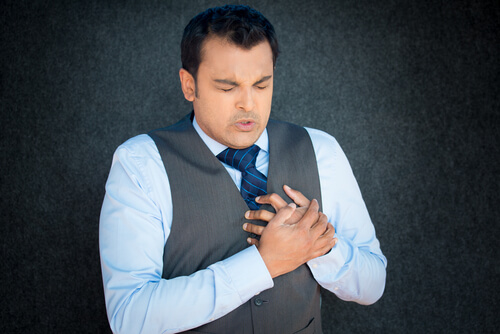 Young adults in their twenties or thirties tend to look at conditions like heart disease, cancer, or diabetes as something that only affects older people. This laxity can often prevent people in the younger generation from adopting healthy habits like eating clean, staying active, or getting adequate sleep. It also deters them from obtaining a critical illness cover, which can prove to be extremely useful in case of medical emergencies.
Knowing more about the critical health issues that can strike at any age can help you care for your health better. Here are five health conditions you should watch out for.
Type 2 diabetes
Type 2 diabetes can occur if the body doesn't produce enough insulin or if the body's cells become resistant to the insulin hormone. In recent years, the rates of incidence of type 2 diabetes in younger adults have distressingly been on the rise. The disease is also more complex when it occurs in younger people. Early-onset of type 2 diabetes even increases the overall risk of complications later in life. Factors like a sedentary lifestyle and poor diet choices contribute to this condition in young people.

Heart problems
Once thought to be a result of ageing, heart attacks are increasingly claiming younger lives. In younger people who have suffered a heart attack, the risk for developing other cardiovascular issues is just as high as it is in older people. High blood pressure, diabetes, and smoking are among the main risk factors involved in early-onset heart disease. People with diabetes are also more likely to suffer from multiple heart attacks.

Stroke
A stroke is a medical emergency where the blood supply to a part of the brain is interrupted. Strokes can be ischemic, meaning that the arteries leading to the brain are blocked, or they can be hemorrhagic, meaning that the arteries in the brain bleed into the organ. The incidence of ischemic strokes in young adults has been increasing steadily for the past two decades. The five common risk factors leading to strokes in younger people are hypertension, diabetes, obesity, tobacco use, and lipid disorders. Do you know how much a heart attack treatment costs in India?

Cancer
If you thought the big C wasn't something to worry about till you hit your sixties, think again. Take colorectal cancer, for instance. Since 1994, there has been a 51% increase in people under 50 developing this disease. Bowel cancer is also growing more common in younger adults. With obesity becoming a very real problem in people under 30, other cancers like pancreatic, gallbladder, endometrial, and kidney cancer. Multiple myeloma, a cancer that forms in the WBCs, is also rising in young people.

Lung disease
Respiratory and lung disease in young adults could arise from inflammation, bacterial, viral, or fungal infections, and lifestyle choices. Habits like smoking can increase the risk of developing lung problems in young adults. The rising rates of air pollution don't help either. Conditions like chronic obstructive pulmonary disease (COPD) and interstitial lung disease can be life-threatening. In some cases, minor respiratory symptoms in younger people may have a strong association with the development of lung disease in the future.
Critical illness insurance can prove to be extremely beneficial for young adults who suffer from these health issues. A critical illness cover, in particular, is what you should opt for.
What is a critical illness cover?
Critical illness cover is insurance that is specifically obtained to protect the policyholder in case they develop a critical illness at some point in life. The list of diseases covered by the policy may vary from one provider to another. However, these are some of the conditions that are commonly included under a critical illness cover.
● Cancer
● Stroke
● Kidney failure
● Respiratory disease
● Organ transplants
● Paralysis
● Multiple sclerosis
● Major burns
What is it used for?
A critical illness cover is generally offered as a lump-sum amount when the policyholder is diagnosed with any of the conditions mentioned in the policy. It can be used to take care of expenses that a general health insurance policy wouldn't cover. This includes co-pays, the cost of prescription drugs, chemotherapy expenses, and the price of targeted therapies if they're needed.
A critical illness cover, just like Future Generali Heart and health Insurance Plan, can make for a smart addition to your basic health insurance policy. Look up the various options online, talk to some service providers, and then make an informed decision about the best critical illness cover for you and your loved ones.