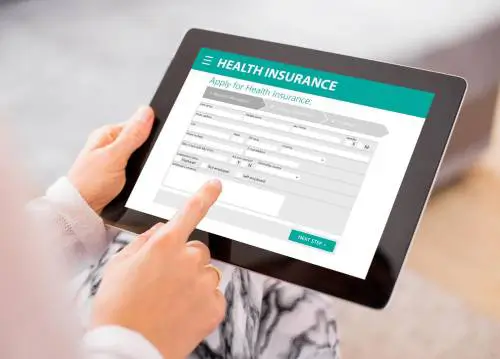 Today, when medical expenses are at an all-time high, choosing the right health insurance is a serious decision and cannot be ignored. Modern-day medicines and treatments have become so expensive that people need to resort to health insurance plans to spare their pockets. Even though the awareness of health insurance has increased, many individuals are still unaware of the things to look for while buying health insurance online. They purchase online health insurance plans solely on the recommendation of their friends or family.
However, before you buy online health insurance, there are certain things you must keep in mind, and here they are:
---
Choose a Plan Which Provides Comprehensive Coverage

Being hasty with health insurance is never a good idea. Explore the types of health insurance plans available in the market, for instance, simple Mediclaim policy, critical illness insurance or a standalone cancer insurance plan. Although critical illness or cancer insurance might not be your primary health insurance plan, it is vital nonetheless, considering the increasing incidence of critical illnesses like cancer and heart diseases in recent times and the alarming rise in their treatment cost. Moreover, these plans come with many benefits like lump sum payout, monthly income option, waiver of premium and tax benefits which make them the must-have health covers.

Look for Diseases that are Covered in the Plan

Go through the list of illnesses covered to know if most conditions are covered by the insurer or not. You should ideally opt for a health plan that covers any illnesses which you think you are particularly vulnerable to.

Zero Down on Sum Assured from Long-Term Perspective

The biggest mistake one can make while purchasing online health insurance is factoring current costs while deciding the insurance coverage. However, the chances are that you may likely make a claim around 10 to 20 years from now. General hospitalisation costs today range from Rs 50,000 to Rs 5 lakhs. Assuming you are 25 today, at average healthcare inflation of around 7.5percent for the next 20 years, single hospitalisation bill would range at around Rs 13 lakhs when you are 45 years old.

And if you live even a mildly unhealthy lifestyle, you may have to bump the cover by another 20-25 percent, as you are at much higher risk. So, think in terms of the long run and buy an online health insurance plan having a higher cover.

Check the Efficiency in Settling Claims

The claim settlement ratio and time required for settling claims is yet another factor you should consider while purchasing online health insurance. It is when the claim settlement ratio is high, and the settlement time is speedier that you can be rest assured of being associated with a reputed and genuine insurer. Also, good customer support service is an additional benefit that you must look for.

Check for The Associated Waiting and Survival Period

Comprehensive health plans like critical insurance covers and cancer insurance plans come with waiting and survival periods. The waiting period is the period between buying the insurance plan and the disease getting diagnosed, while the survival period is the number of days the individual survives after being diagnosed with a critical illness. So, before buying an online health insurance plan, check if there are waiting or survival period involved and their respective durations. Because, if an individual is diagnosed with a critical illness and the claim is made before completion of the waiting period, he would not be eligible to receive the payout. And, if he passes away before the survival period is over, no benefits will be given to his family members.

Understand the Limitations and Exclusions of the Plan

Often, it is hard to comprehend the policy wordings as put forth by the insurance company. Therefore, ensure you thoroughly read the terms and conditions to know about the exclusions and clauses in the online health insurance plan. If you have any doubts regarding the same, talk it out with your insurer before signing the policy documents.
Conclusion:
With the online revolution, buying a health insurance plan has become an easy process. However, before buying one, carefully consider the factors mentioned above buy a plan which is the best solution for your health insurance needs.