Is Savings Plan a Safe Way to Build Corpus for the Long Run?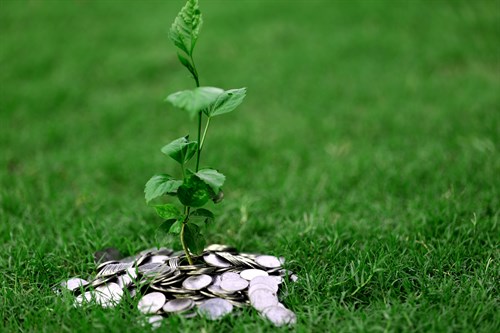 "Save Money and Money Will Save You"
Let us understand this statement with an example.

Laxmi, aged 45 years widow, owns a grocery store and wants to save enough money to support herself when she retires at 60. In light of the financial risks she faces daily, she opted for a 15-year savings plan that can cover her children's education and offer financial security in the case of her unfortunate demise.

She paid monthly premiums of Rs. 30,000 for a sum assured of Rs. 20 lakhs for 12 years before she passed away in the 13th year of the policy. During these 12 years, she received three money back payouts of Rs. 2,00,000 every four years to help pay for her children's education. As per policy guidelines, the children received a maturity benefit of Rs. 36,00,000 (10 times annualized premium) in the event of their mother's unfortunate demise during the policy term.

In this way, the savings plan played an important role in Laxmi's life. Savings is a shield that would protect you and your loved ones from the uncertainties of life.

Even in the olden days, people set aside a certain amount of money from their income for savings. Money was saved by storing it in grain pots at home, making underground savings, etc., but these methods are traditional.

Modern times make it impossible to save and keep the amount idle at home. Additionally, the temptation to use the saved money makes it more difficult. Hence, it is important to save money in a strict savings plan, which will not only help you cope with uncertainties in your life but will prevent the temptation of spending the money you have saved. 
Individuals have different financial needs depending on factors such as age, financial condition, risk appetite, etc., accordingly, the best saving plan needs to be selected. Without further ado, here are a few key features of a savings plan that also make it a safer investment option.
Key  Features of a Savings Plan 
Here are the key features of a savings plan:
---
Meets Specific Financial Goals
The goal of a savings plan is to meet a person's specific goals - both short- and long-term over a specified time frame. Additionally, a savings plan creates discipline among individuals by asking for periodic premiums payments. At the end of maturity, one would receive sufficient funds to achieve the respective financial goals. 
Life Insurance Cover 
A savings plan provides dual benefits i.e.,
Returns on the Premiums Paid (Maturity Benefit) + Life Cover (Death Benefit).
The life insurance cover secures the financial future of your loved ones in the case of your unfortunate demise.  
Wide Range of Saving Options
An individual can choose from a wide range of saving plans. Some plans are designed to meet specific financial goals that provide pay-outs after a specific interval, to meet short-term goals, and to provide liquidity. While people who desire a large payout at the end of their policies can opt for a plan that offers a lump sum payout.
Wealth Creation in the Long-run
Long-term investments reap the greatest returns. This is true in the case of traditional savings plans - the longer the policy term, the larger the maturity benefits as it takes time to withstand the market fluctuations and risks. 
Locked-in Interest Rate
Unlike many savings products available in market, the interest rate in guaranteed savings plans remain constant throughout the policy term, which could be 5, 10, 20, or more years depending on the plan you have chosen.
Conclusion
To conclude, in the present day and age, we constantly see advertisements for investment products that promise to multiply our money. However, it is important to remember that there is a limit to the growth of saving. Regular investment is crucial to accumulating savings and the creation of wealth in the long run. To find the best savings plan for your and your family, click here.
Glossary:
* In this policy, the investment risk in investment portfolio is borne by the policyholder.