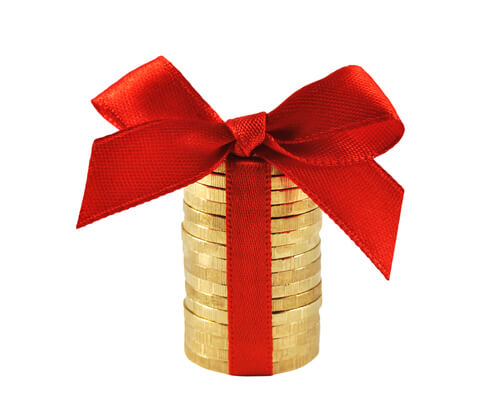 To keep up with the new age of digitization and and urbanization, India's goals are changing too. Planning and preparing for the future is more important now than ever before. But with our fast-paced lifestyles, it's easy to lose track of what our goals and priorities are. To lead a comfortable and cushy life, you need to do yourself a favour and start no later than now.
When deciding your financial goals, pay special attention to what your future expenses would look like. As per financial experts, health, retirement and a gadget driven lifestyle rank high on the list of planned expenses that Indians should start budgeting for now.
Let's take the case of 50-year old Vikram, the CEO of a tech start-up firm. He does not smoke and has bought a basic term insurance cover of ₹1 crore for a 30-year term. He pays an annual premium of ₹9,543 including taxes and the policy was in its 20th year when Vikram passed away due to a sudden cardiac arrest. His wife was the beneficiary of the term insurance policy, and she received a lump sum payout of ₹1 crore upon her husband's death. The death benefit amount was sufficient to sustain their daughter's future needs, like education and marriage. Looking back, the term insurance policy that Vikram purchased has been the best gift he could give not only to his future self, but also to his family.
The present is a gift, but so is the future. Present-day decisions made in one's life can have a bearing on their future. Here are five gifts that one can gift their future self:
Collections of books:
Books are beautiful, priceless things to gift oneself and decorate those beautiful shelves for the future. One might not have the time to read all of them today given the busy work schedules; they can be human beings' best friends in senility and solitude. For instance, marking the date and place of purchase on the books can bring back memories associated with the place and its people, or the content of the book may transport oneself in time and place.

Credit card:
If you are under the impression that a credit card can push you into financial debts, think again. Money is not the root cause of all evil, but the greed for money is. Owning a credit card is an investment that helps an individual to purchase things that are necessary for day-to-day life. It offers the rare convenience of having sufficient time to re-pay these expenses incurred on the card later or without any interest, as long as one does not default on the monthly bills.

The advantage of having a credit card is that it builds an individual's credit history, and good credit history is liable to fetch easy loan approvals in the future. Such loans can be used to buy a dream home or start a business when one is tired of working throughout the day.

Build a retirement corpus:
It is essential to save for a rainy day, and especially if one has to hang up their boots a little early in their professional life. Financial and Personal savings in the form of a huge retirement corpus is a must to keep up with a comfortable post-retirement experience. Pumping small monthly investment amounts into financial instruments such as equities, public provident fund and pension plans can go a long way in creating that much-needed retirement kitty for future needs. Individuals who struggle to be careful can utilize user-friendly finance apps such as mint that can throw light on their spending and non-spending blunders. Also, see how to retire rich.

Give up unhealthy habits:
Gift yourself by giving up unhealthy habits such as smoking, eating junk food, etc., and make an effort to change your present erratic lifestyle. Regular physical workout and proper dietary habits help nurture a healthy, capable body and mind. In addition to giving up unhealthy habits, buying a gym subscription and suitable health cover are essential gifts to gift your future self. A sound mind in a sound body aids in gaining the required focus and energy to lead better personal and professional live. Treating one's body right with necessary rest and doing everything you can to remain fit, healthy and strong is a sure shot gift you one can give to their future self. Some common healthy habits can help everyone be safe and fit.

Buy a term insurance cover:
Life is unpredictable, despite the precaution and planning that goes into an individual's life. Unfortunate yet definite events like death are unavoidable and sudden, and early death of an individual can completely throw the lives of loved ones out of gear, both financially and emotionally. The trauma caused due to the loss of a family member is amplified if the deceased was the only earning member of the family. To avoid such situations, buying a term insurance cover for oneself is probably the most important gift one can give to their future self. After all, an individual's peace and happiness lie in the safety and security of his loved ones, even in his absence.
It is important to choose the right term insurance cover that can cover one's family's financial needs in his absence and online term insurance plans.