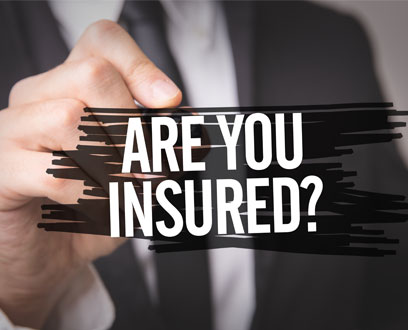 In a dismal turn of events, Rajeev was diagnosed with renal failure and his prescribed treatment was to get a kidney transplant. Although he was covered under a basic medical insurance policy by his company and a personal Health Insurance policy taken by him, he quickly realised that combined together, they were not enough to cover his expenses post the surgery. While he was advised at an early age to opt for a critical illness cover, Rajeev was under the impression that medical insurance and critical illness policies were similar. This lack of important information left him with great regret.
Had Rajeev purchased a critical illness cover along with his health insurance policy, he would not have had to deal with the financial and emotional trauma that he would likely face in the near future due to probable financial debt. Like Rajeev, there are many people who do not realise that critical illness and health insurance policies are two entirely different insurance products, created to serve different purposes.
Here is a brief understanding of a health insurance plan and critical illness cover and more importantly, why it is imperative to purchase both as they are no longer options, but rather a necessity.
To begin with, the difference between a health insurance plan and critical illness cover is as simple as a post-paid and a pre-paid service.
---
Health Insurance Vs Critical Insurance
 
A Health Insurance Plan
A Critical Illness Policy

Basic features

 

A health insurance policy takes care of your medical, pre-hospitalisation as well as post-hospitalisation expenses.

The plan, however, may not cover all illnesses and usually has a longer waiting period.

A critical illness policy covers, as the term suggests, critical or life-threatening diseases such as cancer, heart ailments, strokes, multiple sclerosis, kidney failure and a list of diseases as covered by the policy.

The policyholder gets the sum assured upon diagnosis of any of the listed diseases. It is not associated or concerned with hospitals or costs expended at medical centres.

Coverage

 

A health plan covers a range of ailments/disorders/diseases as stated in the policy and accidents. Some health plans, based on riders, may also cover maternity health or pre-existing illnesses.

A critical illness policy takes care of a specific list of critical disorders, which vary from 6 to 59 depending on the insurer.

Benefits

 

A health plan includes the reimbursement of hospitalisation expenses. If the policyholder is treated at a hospital covered by the policy, the insured can also avail the cashless facility with expenses covered directly by the insurance company.

Once a claim has been made, as the policyholder, your policy may continue until the time your entire sum is consumed. In addition, it can also be restored every year.

In a critical illness policy, the insured individual receives a tax-free, sum of money upon the diagnosis of the specified critical illness.

Since the lump sum is disbursed at one go, the policyholder can utilise the money as needed. Furthermore, the critical illness cover is terminated once a major claim has been made. However, some policies continue to cover you if a claim for minor stage critical illness is made.
Main features of critical illness cover
A health plan takes care of an individual's hospitalisation charges, even if it is for smaller illnesses or injuries. However, if the policyholder is diagnosed with a critical illness that calls for extensive hospitalisation, only a critical illness cover can come to the rescue.
On the other hand, a critical illness policy not only provides for treatment costs and recovery, it is also instrumental in paying off the high cost of medication and post-recovery therapy through its one-time lump sum providence.
It is important that you understand the differences and bear in mind the advantages of both these plans. To avoid finding yourself in situations like Rajeev, it is advisable to buy both, a health insurance plan and a critical illness policy so that you never have to worry again.
Protection against 59# critical illness @ Rs.14/day* Get a Quote
# 59 Critical Illnesses are covered under Critical Illness Cover (Option 2) and Critical Illness Cover with Return of Premium (Option 4)