Why Medical Test Is Important Before Buying Term Insurance?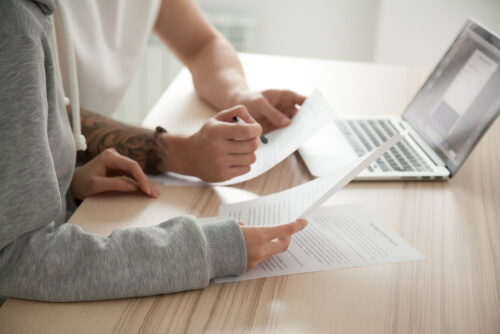 Yes, you absolutely should get a health check-up done before buying term insurance. To understand why, one must first look at the nature of term insurance.
Term insurance
Term insurance provides an individual with coverage for a specified period of time (which is the term). If the individual who took the policy happens to die during its duration (term), then their beneficiary becomes eligible for the death benefit (the pay-out in term insurance).
Most people aren't aware of the countless of benefits term insurance has to offer. As per the India Protection Quotient (IPQ) Survey, out of the significant 65% that had purchased life insurance, just a measly 21% had term insurance, which speaks to the fact that the plentiful benefits of term insurance, of which economical costs are key, remain largely unknown.
If you're debating the likelihood of you and your loved ones needing term insurance, don't wait to find out. One surefire way of understanding the extent to which you would need term insurance is to get a health check-up. Let us take you through the intricacies of why getting a health check up is paramount, not just for you, but your family too.
First reason one should get a health check-up
Certain term insurance plans have taglines like 'medical tests not required' which seem convenient and draw one to them, however there is a catch. Insurance companies have a scale ranging from low to high risk. If an individual's test reports indicate that they are fairly healthy, they will be considered to have a low risk. If an individual's test reports indicate that they aren't healthy, they will be considered to have a high risk.
Insurance companies then use this scale of risk to decide what premium one will pay, with low risk individuals being asked for a lower premium and the high risk individuals having a higher premium. In the case of these term insurance plans which do not require any medical tests, the catch is that they often assume the highest risk, irrespective of how healthy (or unhealthy) an individual is. While this is especially bad for someone who is healthy, someone who might have some health conditions might end up making a bad deal as well.
Second reason one should get a health check-up
Term insurance plans that require no medical tests before buying them still ask one to declare any pre-existing medical conditions. If individuals fail to do so, their claims may be rejected.
Term insurance plans that require no health check-ups also often only offer minimal value, since the assumed risk is always high. So, an individual opting for these plans is paying a high premium for a sum that assures them a small amount, which isn't a great deal.
Third reason one should get a health check-up
Most individuals today think about their health every now and then. Healthy lifestyles are more popular, with loads of people eating healthy, working out, watching their weight and focusing on their well-being.
A health check-up enables one to understand how healthy they are and are routinely recommended by doctors. Here are a few general reasons health check-ups or medical tests are important:
1. They help reduce the amount of money one may have to pay for insurance - Medical tests help a lot with insurance premiums, helping reducing the premium amount if one is fit and helping one declare illnesses, preventing a claim from getting rejected in the future.

2. It allows one to ascertain if they are affected by a disease or are likely to be affected by one - Prevention is always better than cure, and regular health check-ups help doctors diagnose medical conditions or diseases in early stages or even before they show up. For example, certain preventive screenings, help detect risks before they become full blown problems.

3. Even a simple blood test goes a long way - It helps check for multiple conditions such as diabetes, certain forms of cancer, HIV/AIDS, and also provides doctors a way to understand how well bodily organs are functioning.
Rohan's story
Rohan underwent tests before purchasing a term insurance policy, and discovered a particular condition that he had. Not only was he able to disclose it in the documents he filled while purchasing the policy, but he was also able to consult a doctor and successfully deal with the condition. This helped him in two ways:
i. It reduced the chances that his claim would be rejected in the future, and
ii. It helped him get an understanding of where he stands in terms of his health and make changes accordingly.
The best time to get a health check-up and a term insurance?
The best time to get a health check-up is always now, since regular medical tests allow one to stay a few steps ahead of diseases and medical conditions. For term insurance, it is best to get as and when one starts their career. It is likely that one is healthy, premiums will be low and they will be able to opt for a longer coverage term.
Anyone considering buying term insurance should check out Future Generali's Flexi Online Term Plan, which has flexible coverage options: basic life cover and income protection. It provides longer protection (up to the age of 75), lower premium rates for women, and an assured discount if one opts for a higher sum assured!