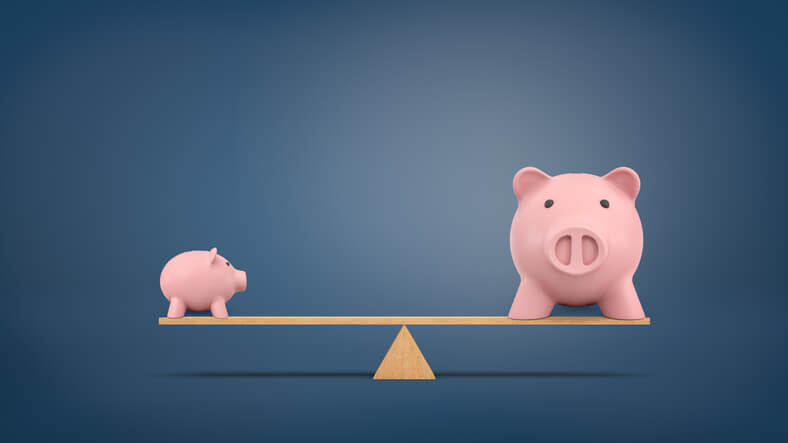 Given the wide variety of market investment options at our disposal, it can be difficult to decipher which would yield the best results to help us achieve our financial goals. Two market investment instruments often competing against each other are ULIPs and mutual funds. While both offer a range of benefits for customers, there are some very obvious advantages that ULIPs offer over mutual funds.
---
Understanding the difference between mutual funds and ULIPs
When comparing the differences between mutual funds and ULIPs, it is very important to understand the differences between these two investment instruments. On one hand, a ULIP is an insurance product which also offers customers an opportunity to invest in the market as per their financial priorities and risk appetite. In a ULIP, you get the benefits of a life insurance policy while also having the chance to invest in a plethora of market investment instruments such as mutual funds, stocks, bonds, amongst countless others. Furthermore, in a ULIP you can make your investment portfolio suit your financial needs to generate market linked returns that keep in mind your income, goals and your risk appetite. There are four basic funds in ULIPs that you can choose from, including equity funds, which have the highest risk factor, income/fixed interest/bonds and balanced fund which are a medium risk and cash funds which are low risk.
However, mutual funds, on the other hand, are an investment tool whereby investors who share a mutual financial goal pool in their capital. So what will happen is that a fund manager then manages this pool of money and invests it into a variety of investment options, including company stock, bonds and shares. Mutual funds can be classified into different categories based on certain characteristics such as asset class, structure, investment objectives, and risk. One of the most commonly used categories to classify mutual funds on the basis of their asset class. These include equity, debt, money market and hybrid funds.
Let's start with equity funds which consist of all investments made in stocks of companies and usually offer high rates of return in a small fraction of time. Debt funds are usually market investment instruments which are low risk and offer a fixed income, including government securities. Money market funds, on the other hand, enable you to invest in easily accessible securities such as cash and other cash equivalent securities. Usually, debt funds are only used for a short term investment horizon. Hybrid or balanced funds usually attract the most risk as they invest in both debt and funds. However, they usually also generate a higher rate of return.
What are the advantages of ULIPs?
Generally speaking, ULIPs are a very flexible investment instrument. ULIPs offer you the flexibility to move absolutely seamlessly from one fund to another, to redeem part of the funds in case of an emergency, as well as the ability to select the allocation of funds for renewal premium. All these ensure that you can take advantages of the volatility of the market to maximize the returns on your investments without any hassle. Additionally, ULIPs also offer tax exemptions under Section 10(10D) of the Income Tax Act. This simply means that the long term capital gains (LTCG) tax is not applicable to them. While mutual funds incur the LTCG tax (as of April 1st, 2018), ULIP's offer customers exemption from the same and allow them the freedom to move between equity, debt and cash-oriented funds. For instance, with Future Generali's Big Dreams ULIP, you can reach your financial goals quicker by maximizing your wealth with 1% to 7% extra allocation on your premium while enjoying the benefit of a life cover too. This plan allows you to get the protection of a life insurance plan, while also having the ability to take advantage of the financial market.
ULIPs and Mutual Funds have their pros and cons so it is important to consider investing in them on a case by case basis. Your personal criteria such as your financial goals, needs, investment horizon, risk appetite and need for liquidity will impact your investment decisions.