The biggest challenge in cancer treatment is the diagnosis. While a delayed diagnosis can significantly increase the fatality of cancer, an early diagnosis can help in timely treatment. Another challenge that makes the treatment difficult is its high cost that can prove to be a huge burden on the patient's financial status. Future Generali Cancer Protect plan offers complete protection for the diagnosis of various stages of cancer. The Cancer protect plan also offers financial support to the insured starting from the early-stage detection.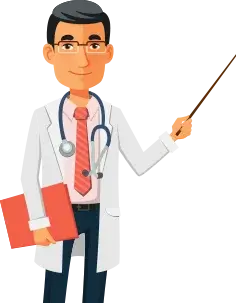 Why Future Generali's
CANCER PROTECT PLAN
is a smart choice

Approximately 7 lakh new cancer cases are registered every year in India

Around 2.5 Million people are estimated to be living with the disease

While Regular Health Checkups can help in early diagnosis,

To be Financially Prepared overnight is a big task.
Here is how a Cancer Protect Plan can ease your financial liability
FUTURE GENERALI'S CANCER PROTECT PLAN

Surrender Value
Under the regular pay option, there is no surrender value. There is a surrender
value only after payment of single premium.

Complete coverage
Get insured for diagnosis of various
stages of cancer.

Tax benefits
The premium paid is exempt under
Section 80D of Income Tax Act.

Convenience
You can buy the plan anytime, anywhere without medical examination

Free look period
If the terms & conditions are not acceptable, you can return the policy
within 15 days.

Grace Period -
Get a grace period of 30 days for the annual mode
Get 15 days for monthly mode from the premium due date.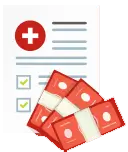 While you gather the strength to deal with this illness emotionally
LET US DEAL WITH YOUR FINANCIAL PROTECTION.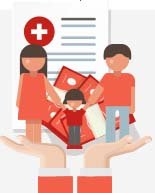 THIS CANCER PROTECT PLAN INSURES YOU &
YOUR ENTIRE FAMILY,
It covers a range of cancer types & helps to save tax.
WHY WAIT? MAKE A SMART CHOICE.
Invest in a secure future with FUTURE GENERALI'S CANCER PROTECT PLAN